Members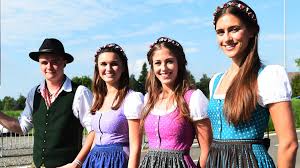 Interested in joining the Austrian Club Sydney?
Please come into the club and complete one of our membership forms which are located in the bar area of the club.
President's Message
As president it is my pleasure to welcome all members and guests to the Austrian Club Sydney. Our club holds true to the Austrian spirit of a warm welcome and I encourage everyone to visit the club and join our community where you will find good friends, a relaxed atmosphere, authentic European food and drink.
If you are in the club and I am there please come up and say hello.
Mark Grabe, President